Welcome To The Transportation Department
Providing opportunities for success at the next level for all district students through the integral component of transportation by:
• Continuing and strengthening a legacy of professionalism,
• Driving the future with efficiency and accuracy, and
• Focusing on the core values of safety, responsibility, and respect.
Winter bus stop times may be up to 5 minutes earlier than those listed below for stops at the beginning of routes. We encourage students to arrive at bus stops early year round so that as these adjustments are made, they'll still catch the bus.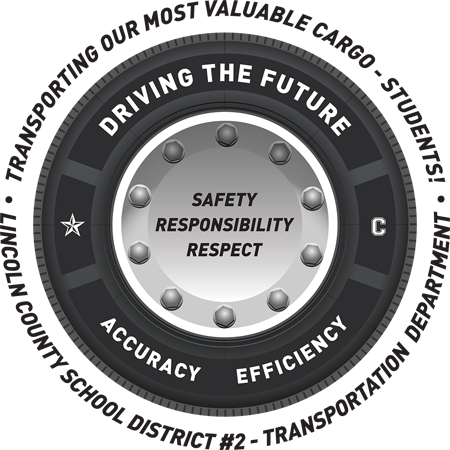 ROAD CONDITIONS & WEBCAM LINKS